Step 0. You Need A Podcast Host
Stitcher does not host podcasts directly. You need a podcast host like PodServe.fm to host your podcast first.
Learn About Why You Need A Podcast Host
Step 1. Sign Up As Stitcher Content Provider
Head to Stitcher Content Providers and scroll down to the bottom of the page and fill out the form with your information.
Step 2. Fill Out Your Personal Details
On the following page fill out your personal details. These are the details Stitcher will use if they want to send payments for listens to your podcast.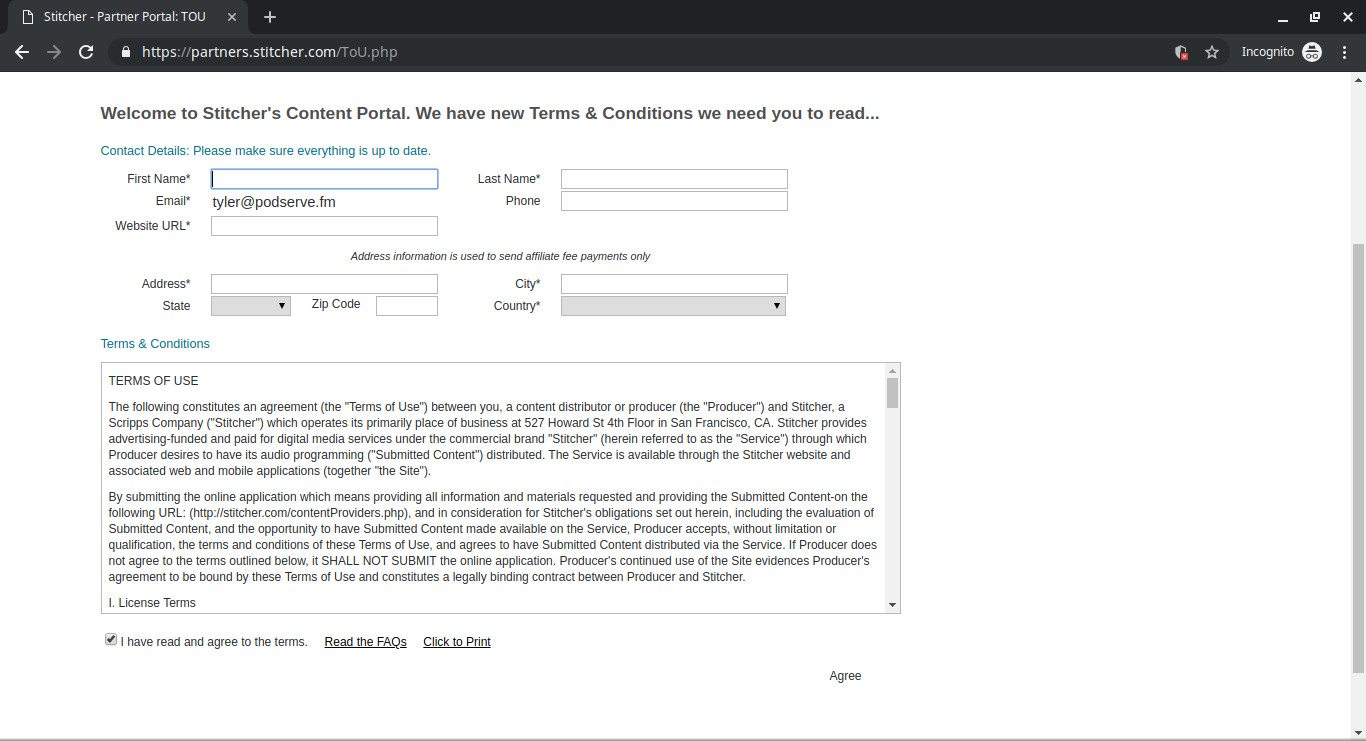 Step 3. Fill Out Your Podcast Details
Login To See Your RSS Feed Here
Fill out your podcast details and copy and paste your RSS feed into the box that says RSS Feed URL. Once you have everything filled out and you are ready to go press the continue button at the bottom of the page. If everything looks correct click the Submit Application button.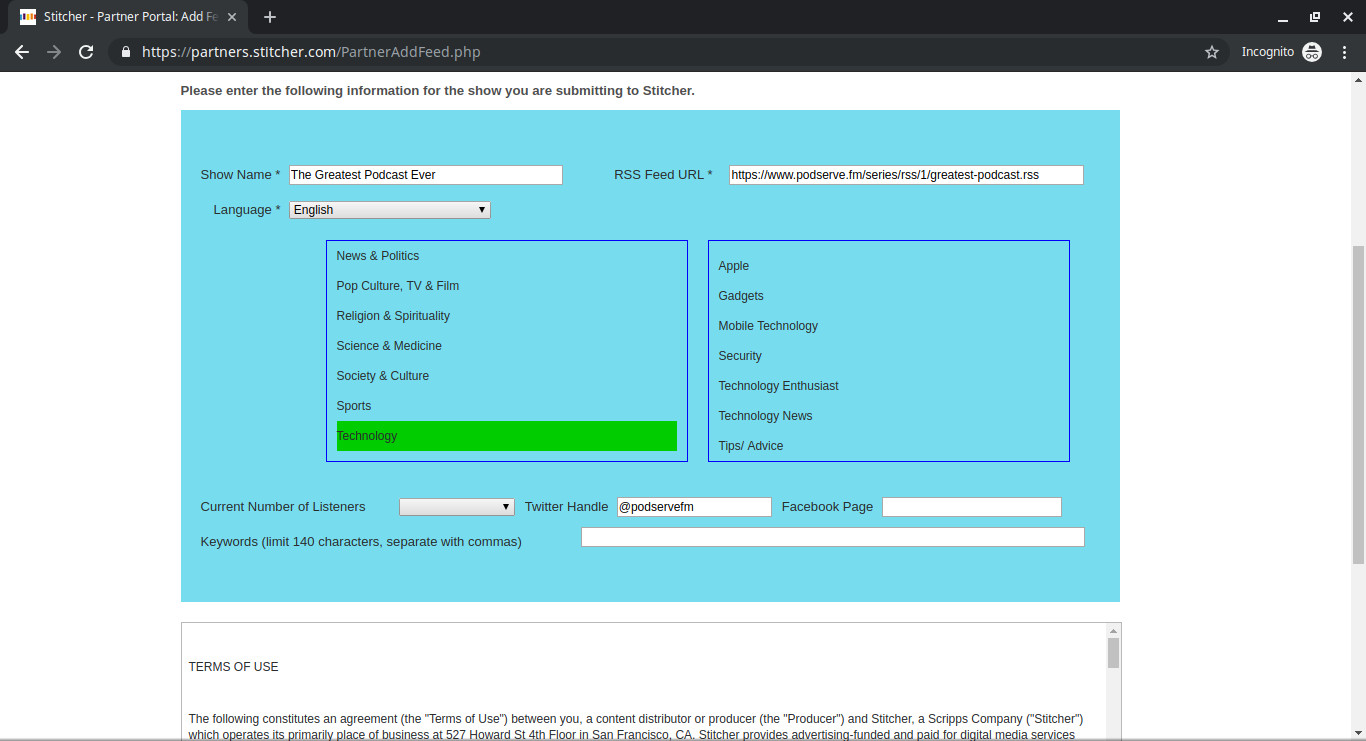 If you have any questions or run into trouble don't hesitate to contact me by chat using the chat box on the bottom right of this page.