Step 0. You Need A Podcast Host
Stitcher does not host podcasts directly. You need a podcast host like PodServe.fm to host your podcast first.
Learn About Why You Need A Podcast Host
Step 1. Sign Up As Stitcher Content Provider
Head to Stitcher Content Providers and click the Join Us Today button.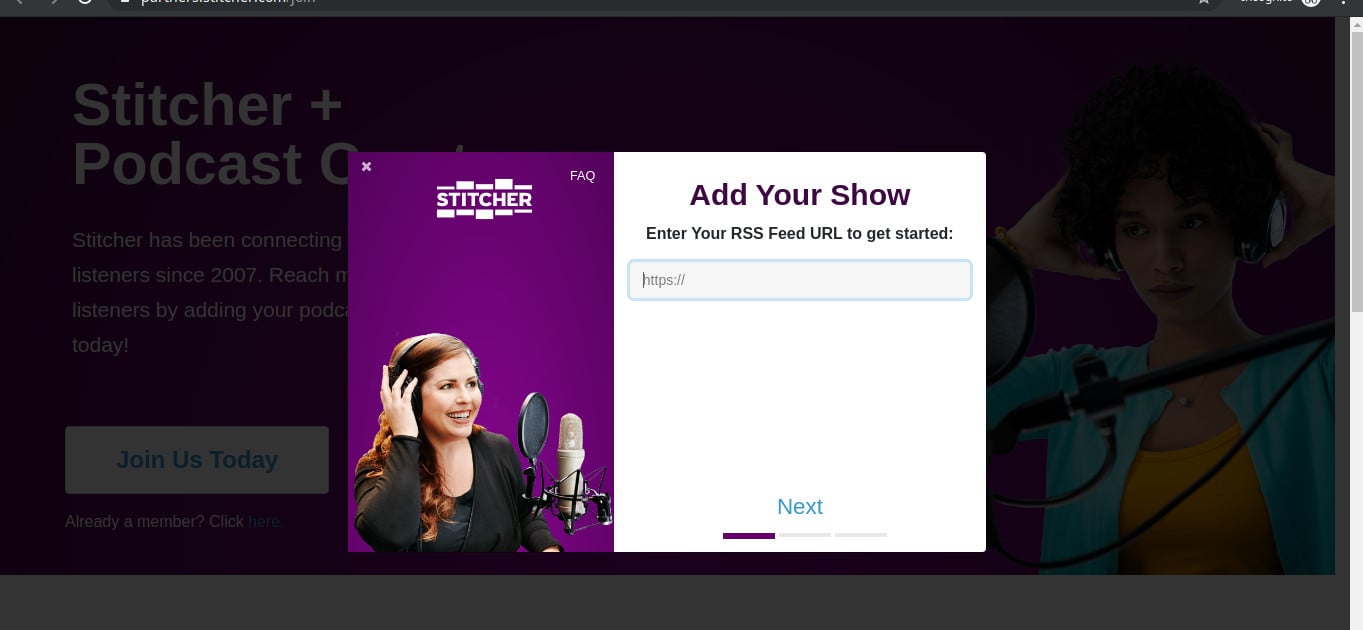 Step 2. Paste Your Podcast RSS Feed
Login To See Your RSS Feed Here
Step 3. Confirm It Is Your Email Address
Stitcher will then bring up the email address listed in the podcast RSS feed. They will send an email to that address to confirm you actually own the podcast. If your email address does not show up here then you will have to change the email listed on your RSS feed.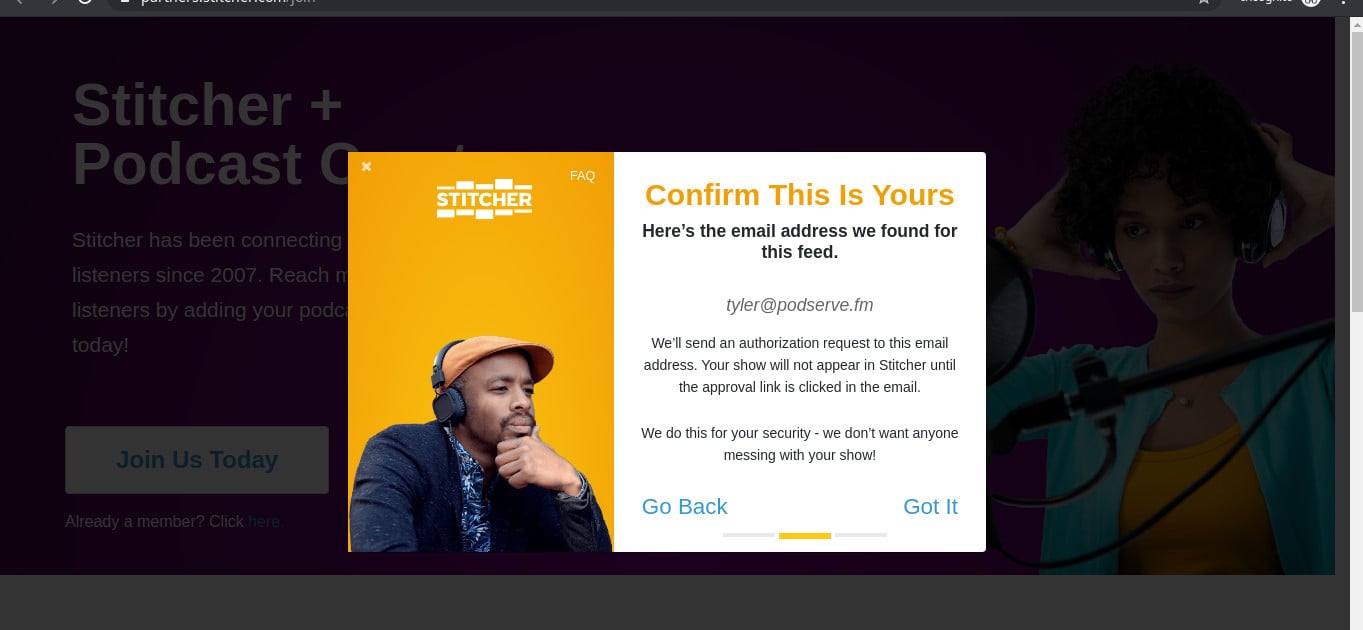 Step 4. Create a Stitcher Account.
The final step is to create a Stitcher account. Fill out the requested details and after that you will receive the confirmation email for your podcast. After that you are all done and your podcast should be live on Stitcher shortly.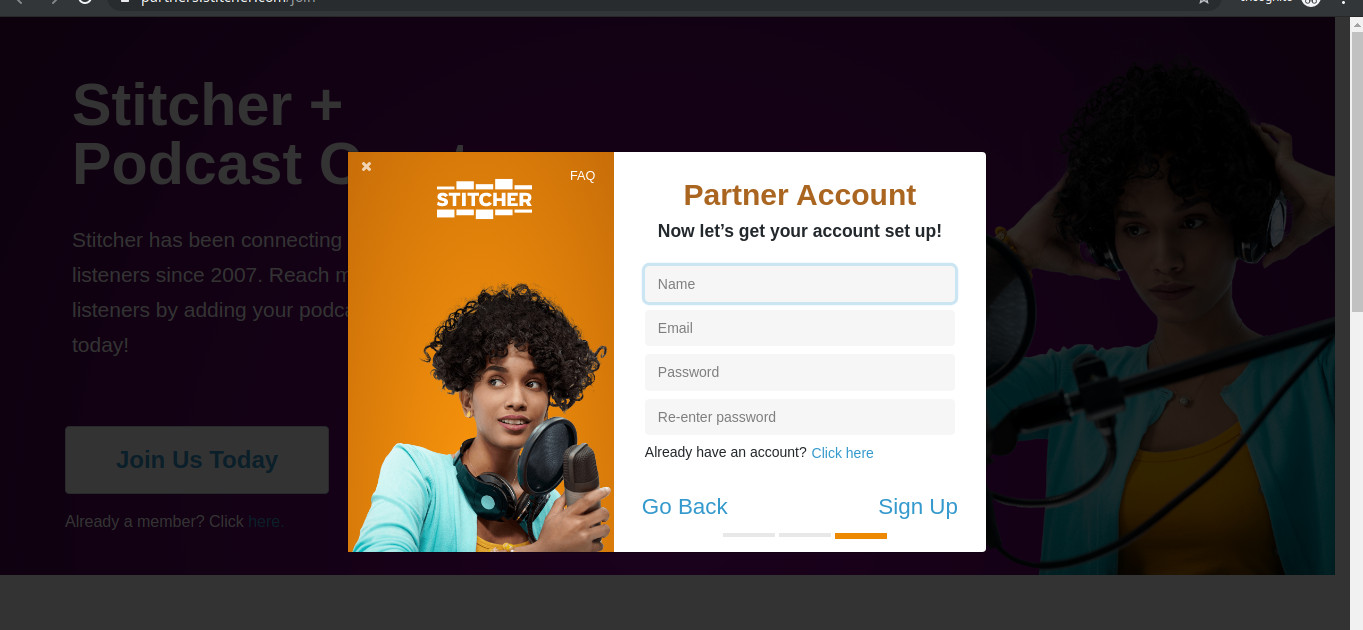 If you have any questions feel free to reach out in chat using the chat box at the bottom right of the screen.
How To Upload Podcast To Apple Podcasts
How To Get Your Podcast On Spotify