The Google Podcasts app is an essential app to get your podcast on. Podcasts in Google Podcasts can show up directly in search results, meaning listeners can dive in right away. This guide will show you how to get on this popular podcast app.
For the most part if you host with a podcast host like PodServe.fm you don't need to do anything. We have everything set up to notify Google about your podcast and they will add it automatically. If you want to do it manually though here is how:
Go to Google Podcasts Manager
Click here to go to Google Podcasts Manager. Paste in your RSS feed in the space provided.
Confirm Google Podcasts Parsed Your Feed Correctly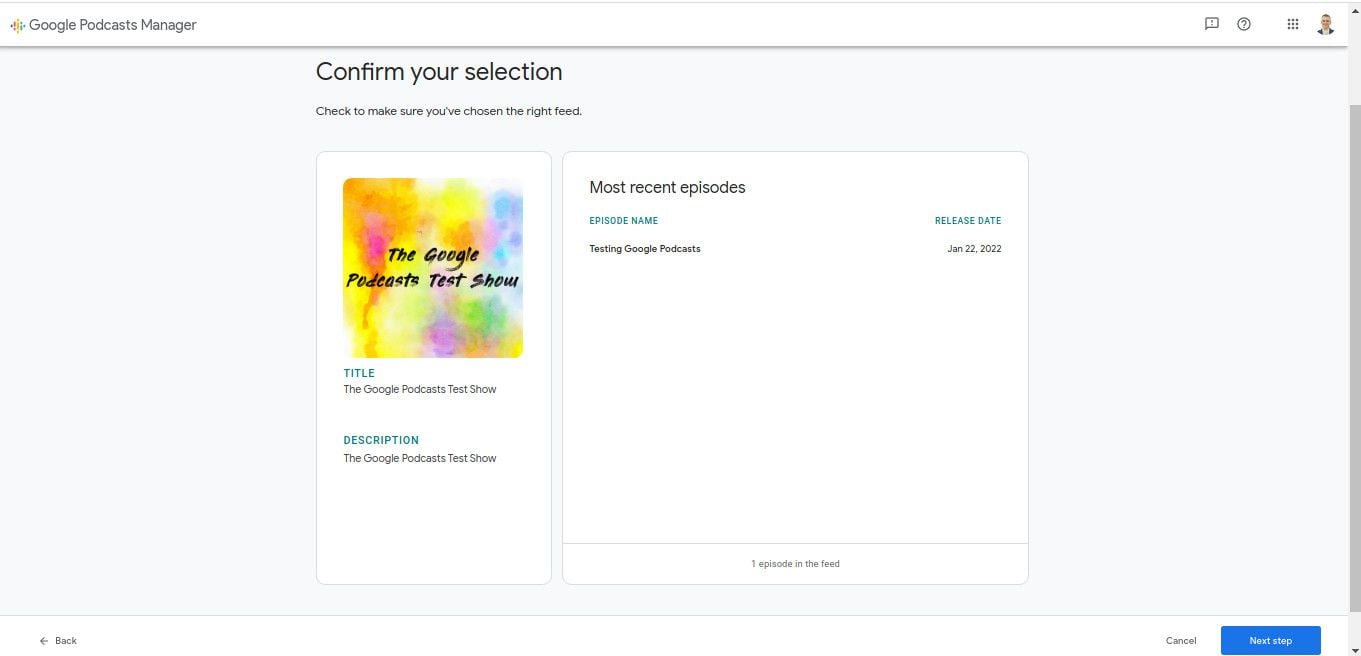 Confirm Correct Email On Feed
Next Google will send you an email to the address listed on your feed. If the email address is not one you have access to you will need to update your feed and start the whole process over. At PodServe.fm you can update your feed by clicking your show name and then selecting Edit from the dropdown menu.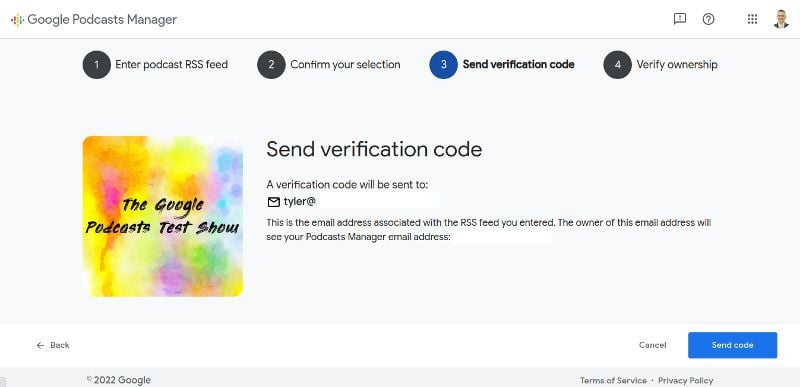 Check Your Email and Paste In Code
You should receive an email to the email listed on your feed in the next minute or so. Paste the code you receive into the verification.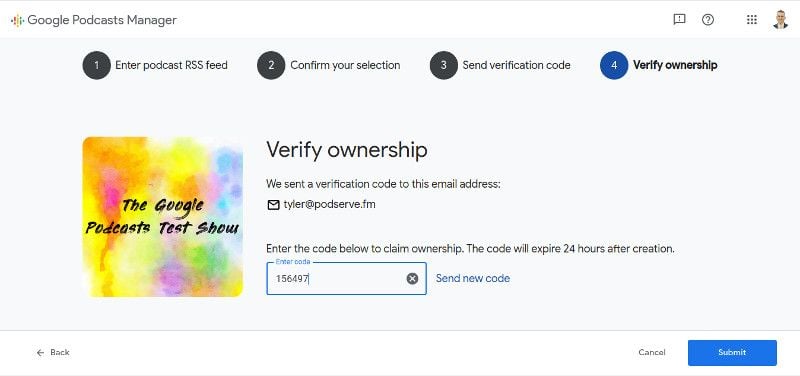 You Are Submitted To Google
After you submit your podcast you will be sent to the Google Podcast Manager. You will probably see a box saying:
This show is currently not available on Google. Once it becomes available, data will be collected. Learn more
Your podcast won't show up in the app right away. Give it a few days or so and you should start showing up there shortly.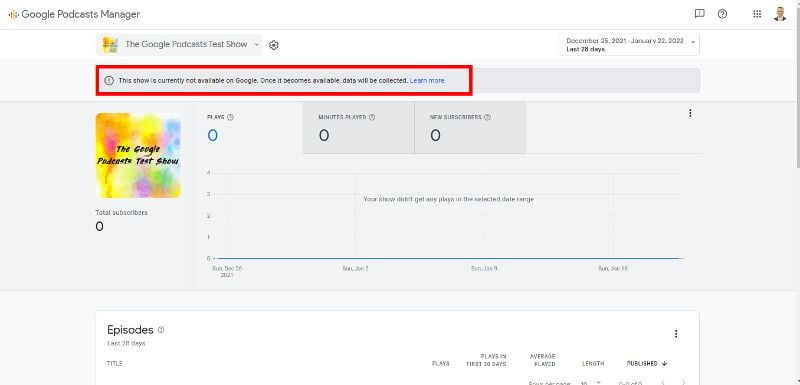 Check Back For Google Podcast Specific Stats
Your podcast host should provide you stats that let you know how many podcast downloads you are getting from Google Podcasts. Google itself though will provide some more in depth stats specific to Google Podcasts. Head back from time to time to see in depth how your podcast performs on Google Podcasts.
If you have any questions feel free to chat with me using the chat box at the bottom of the screen.

Try PodServe.fm Podcast Hosting for free